Welcome to
Aaron India Industries
Welcome to
Aaron India Industries
Welcome to
Aaron India Industries
Welcome to
Aaron India Industries
Welcome to
Aaron India Industries
Welcome to
Aaron India Industries
Welcome to
Aaron India Industries
Welcome to
Aaron India Industries
Welcome to
Aaron India Industries
Welcome to
Aaron India Industries
Welcome to
Aaron India Industries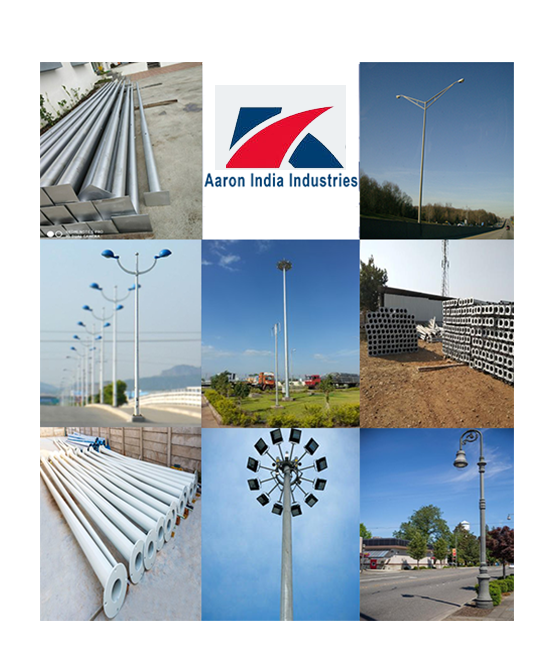 About Us

Aaron India Industries
Commited To Lightup The Light
Aaron India Industries Established in the year 2010 at Pune, (Maharashtra, India).
We "Aaron India Industries" Design & Manufacturing of Street Light Poles, High Mast Poles, Octagonal Poles, Tubular Swaged Poles, Garden Light Poles, FRP Poles, Telecommunication Poles, Traffic Structure Poles, Gantry, Signal Poles, Stadium Mast, Utility Tower Transmission Poles, Lattic Tower, Transmission Tower, CCTV Camera Poles, Decorative Poles, Street Light Poles, Mono Poles, Flag Mast Poles, Solar Street Light Poles, Conical Poles with the support of our mentor.
" Umesh B. Adgale (Managing Director) ", We have been able to attain a huge client base.
We focus on treating our customers as long-term partners, exceeding their expectations, and try to deliver every order with a speed and accuracy unparalleled in the industry.
We shall strive to delight Our customers thought by Manufacturing of cost effective products At highest quality standards.
With a Vision of forming long lasting partnerships with our clients we will work to understand their organizational requirements.

Happy Clients

Employees

Year Of Experiance
Product Range

OUR PRODUCTS

We Offer Best Product To You

Testimonial

What Our Client's Say's
" So nice to deal with Aaron India Industries company, I have received fast delivery, professional service and am glad to say they have a great range of products. "
" I am very impressed with the service Of Aaron India Industries placed an order and it arrived this on time. You can not fault their service and prices are competitive too. "
" Excellent service and really quick delivery. It's so hard to find quality products, so will definitely be ordering from here again. "
" I'm very happy to have discovered Aaron India Industries. They supply exactly what I'd been searching for at a good price.delivery was quick."




Our Valuable Client's